Lady A receives CRB Artist Humanitarian Award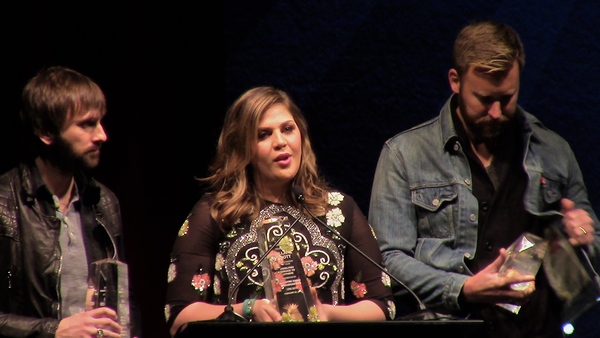 Lady Antebellum were greeted with a standing ovation at the presentation of the CRB Artist Humanitarian Award this year, which recognizes musicians for their charitable efforts, as they took the stage Wednesday afternoon to accept their trophies.
"When we started as a band, we used to have conversations about getting to a point where we could use this platform for something good," said Hillary Scott.
In recent years, Lady A has founded LadyAID — an organization dedicated to helping children worldwide —as well as participated in numerous fundraisers, charity concerts and other philanthropic events; according to Dave Haywood, Lady A has many more plans in store to continue making a difference in the lives of others.